Signature Series Paint Sale
Your Coupon Deal For Great Paint
Coupon applies to any 3.78 litre can (when tinted) of Beauti-Tone Signature Series Kitchen & Bath paint.
(Coupon valid until February 7, 2018 / coupon has no cash value)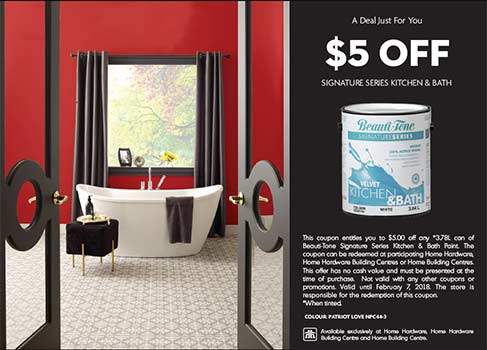 Click | Tap to View Coupon full size online
View more

about Beauti-Tone Paint, with expert tips, painting calculator, problem solver, DIY projects and more.
What Paint Decor Product do you Need for your job?
Maintenance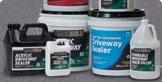 Shop Paint & Decor Maintenance Products
Home Building Centre paint decor products that help you maintain and repair. Shop for the products you need.
Paints Primers Sealers & Stains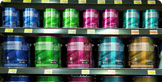 Shop Paints Primers, Sealers and Stains
Do you need some primer, paint, stain, colour wash, or any related paint product? Choose the paint product you need here.
Paint Supplies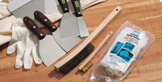 Shop For Painting Supplies and Tools
Need the right tools to do the job right the first time. Home Building Centre has all the paint & decor supplies for that job. Browse online to prepare for what you need!
Surface Preparation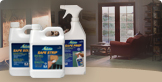 Shop For Surface Preparation Products
Before any painting or staining job, you need to prepare the surface. Home Building Centre carries all the products to help you prepare that surface right the first time.
Wall Coverings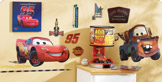 Shop for Wall Coverings and Accessories
Of course, any decoration job in your home or business may require some wall coverings. Browse our line of wall coverings online here.
Check which brands we carry for that Paint Decor product you need
Paint and Decor Brand Information
Your Contact For Paint and Decor Products