Home Building Centre – Salmon Arm, specializes in supplying window and door packages for all of your new construction and renovation projects. We work with builders, contractors, designers and homeowners to achieve a final result that is a harmonious blend of energy efficiency, functionality, beauty and budget. We can supply many different brands and styles of windows, exterior doors, interior doors, lock hardware, skylights, mouldings and much more.
We also have a Certified Custom Doorshop on site and we manufacture interior and exterior doors for new construction and detailed, custom doors for your renovation and retrofit applications.
When it comes to windows, the choices are nearly endless. Since windows can make a significant impact on the overall style, comfort and efficiency of your home, we can discuss all the facts and options available to you and assist you in making the right decisions for your project. Climate conditions and other environmental factors are key criteria when it comes to selecting the right window.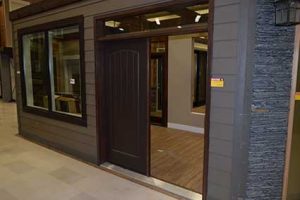 Vinyl (PVC), wood and metal clad are all common types of windows. Your choice depends on what factors and look are most important to you. As well as many frame types available, there is also numerous glazing options and window configurations for you to choose. Resale value is also a key consideration, beautiful, more efficient windows are a big selling feature.
Exterior doors are available in an incredible variety of designs to match and home or design idea. From a basic steel door to ornate wood and fiberglass doors, we can help you find one for any taste and budget. The addition of sidelights and transom units to your door can transform any home into a showplace. Since we make your doors here, you can have complete input into the design, style and desired finish options of your finished product.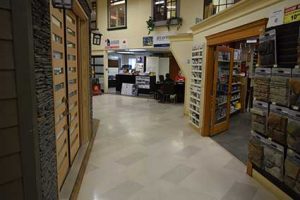 We are one of the Okanagan's largest supplier of interior doors. We have a comprehensive showroom where we can introduce you to all the existing and new door styles available. With our vast assortment of styles, species and finishes available, our selection of interior doors will suit any need or budget. We also have a great stocking door program with several prehung styles of interior and exterior doors for your immediate purchase and to take home with you.
In our Custom Doorshop and assembly plant, our professional door experts can design and build doors for any requirement. In addition, we can  show you many brands of door locks and hardware and help you with styles and finishes to assist you in making the best decisions for completing your home. We also key your locks and prepare your lockout hardware packages for you.
Custom Door & Window Work Shop
Door Brands For Our Custom Doorshop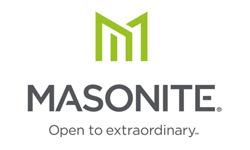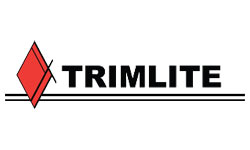 Brand Information
Simply stated, Masonite doors will make your home more beautiful.
They possess a distinctive style and flare that can accent a décor and even become the focus of a room or the exterior of your home. They provide arresting beauty, lasting durability and timeless performance.
Masonite is known worldwide for innovation, quality products, exceptional customer service and a commitment to excellence. Over 80 years of dedication to innovation, technical advancements and customers make Masonite the brand that builders, remodelers and consumers choose when creating homes of distinction.
Headquartered in Tampa, Florida, Masonite employs over seven thousand people worldwide. At Masonite, employees from all parts of the company understand that people love their homes. Masonite is continually creating new and innovative products that will make any home more beautiful, more valuable and more enjoyable.
Operating since 1983 with humble beginnings in Vancouver BC as a manufacturer of decorative glass inserts for steel door fabricators, Trimlite has evolved into a manufacturer and distributor of exterior & interior doors, decorative door glass and millwork products for the building materials industry.
We pride ourselves in partnering with select vendors who manufacture premium building materials – Simpson Doors, Plastpro, and Cardinal IG to name a few. Our customer base is broad and represents strong relations whether they are door prehangers and distributors, or major steel, fiberglass, and wood door manufacturers.
With glass and stile-and-rail wood door manufacturing facilities in Asia and distribution locations in Canada and the USA, Trimlite strives to provide the best door and glass products in the industry.
Your Contact For Our Custom Door Shop Service