Garden Supply Brand Information
Your Home for Expert Gardening Advice
Mark Cullen, owner of Mark's Choice gardening products, provides Home Building Centre and Home Hardware with expert gardening advice. You can view videos from Mark at any time.
Simply go to Home Hardware Expert Advice by Mark Cullen.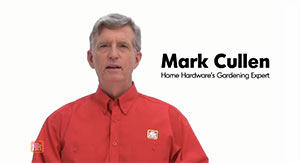 Featured Articles and Advice

At Home Hardware, many expert articles and advice are produced to provide you the best help for your garden projects. From garden presentation, layout, seeds, bulbs and more.
Visit for your yard maintenance ideas.
Your Contact For Our Garden Supplies