---
Kitchen & Install Brands At Home Building Centre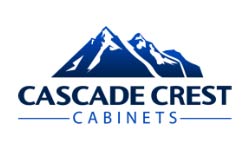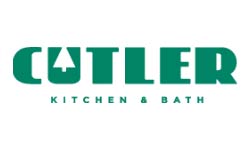 Brand Information
Cascade Crest Cabinet Company, Ltd. (Cascade Crest) is an American owned and operated cabinet manufacturer, registered in Hong Kong. In 2006, after many years of sourcing kitchen and bath cabinetry from China through Chinese companies, Cascade Crest was formed and the factory was set up in Shanghai, China. This brought American standards and quality expectations to a dedicated and skilled Chinese workforce, providing excellent value to individual clients and builders throughout the U.S.
Maintaining consistent quality is "Job One" at Cascade Crest. The company's mission is to deliver superb quality and value to its customers. This is accomplished by vigorously applying U.S. quality control standards during the manufacturing and shipping processes.
Cascade Crest products compare very favorably with most middle- to upper-end U.S. cabinet lines, but are priced competitively with many other companies' lower quality product lines. In summary, the company takes advantage of its two main assets: competitive cost of manufacture, coupled with U.S. quality control standards.
Cutler Kitchen and Bath is a subsidiary company of the Cutler Group of Companies.
Located in Ontario, Canada, Cutler manufactures all products from a state-of-the art, 210,000 square foot manufacturing facility. Our cabinets are manufactured with a focus on design and quality. Cutler uses high end European hardware, and the latest colours and textures in melamine for a look and feel that will last a lifetime.
At Euro-Rite, we have never been afraid to wear our hearts on our sleeves – though we roll them up first! Our company is about hard work and transparency, values we think you will appreciate. From our humble beginnings, as the vision of the son of a depression-era single mom, Euro-Rite has grown into the largest RTA cabinet manufacturing plant in Western Canada.
Quality
We strive to offer only the highest quality parts and material to go into the construction of our products. Our precision manufacturing guarantees that all our cabinets assemble easily and stay together, lasting for the life of your home.
Warranty
We feel our warranty is one of the best in the industry. We supply quality products and stand behind them.
Constant Innovation
We are a progressive manufacturer that is constantly researching the latest trends, products and technology. We stay up to date with what is going on in the industry to bring only the best to our customers.
(Click | Tap to Enlarge)